My Golden Retriever Kennel was "founded" in 1996 and I am quite serious about my responsibility as a breeder of this lovely breed. From day one my goal in breeding has been to only breed excellent, healthy (extra strong emphasis on temperament!), sound and very typical dogs that meet the breed standard in every aspect.
As a "legal and regular" breeder that I want to be, I am breeding according the rules and regulations of the GRC (Golden Retriever Club Germany), of the VDHand the FCI even if it means that you sometimes can't do what you want to do. Best example is my first Golden, our Glenaisla Cracker Jack: A superb dog, multi champion and gun dog certificates, although not into breeding because of his "bad" hips. "Tough shit" – the American in me would say, but so are the rules.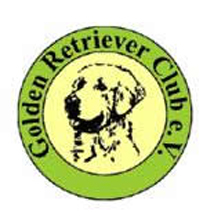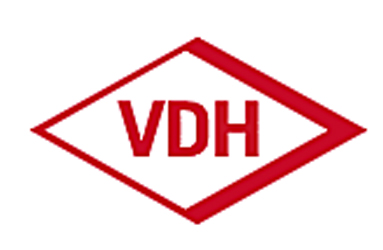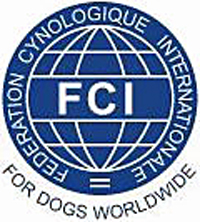 So, what was the starting point of  Mrs. Bugiel's  breeding career? The same as with every breeder-novice. You need a bitch. I looked around for a long time. On every show here in Germany and the neighbouring countries I scanned every Golden running around in circles. I studied breed records and books over and over again and finally I found out what type of Golden I want and what type I don't want.
I do not brim over with enthusiasm for the short-legged, massive body, as light as you can get style of Golden that became rather popular over the last years. The type of Golden I prefer can be described as the old-fashioned, traditional, more elegant English Breed. To get the real thing, you better look for the original. Said and done. My hubby sacrificed his annual vacation, we parked our kids at Grandma and Grandpa and toured England, from to show, from kennel to kennel – and finally I found what I was looking for.
The kennel my foundation bitch comes from is reknown worldwide for its sound, typical and loving Golden Retrievers. I am very proud and happy that I was entrusted with a bitch from the AMIRENE Kennel. I am so grateful to Margaret Woods that she gave me my Sunshine. Sunshine is behind all dailuaine Golden Retrievers. The studdogs I choose are just a friendly, sound, typical, healthy, loving and excellent ambassadors of the breed. In the meantime I got a bit further. Nowadays my line is based on three major lines: the Amirene-line, the Trewater-line and the Lochtaymor-line – for me the crème de la crème in terms of genetics and lineage.

As careful I am with my breed standards, as careful I am with my puppy buyers. Since all my puppies mean so much to me, I take great care in finding the right homes for each and every one of them. Surely some of the questions and conversations will get on some puppy buyer's nerves, but I am always trying to make sure that my puppies will move into a family that will love them as much as I love their mother. And yes, there have been situations where at the last moment, I decided that I needed to find a new, different home with a certain puppy. Puppies or adult dogs must be returned to me for re-homing. And – I always decide for the welfare of the puppy or dog. Sounds pretty hard – I know – but a puppy can only return the love, affection and happiness it receives. And – if for some reasons, the puppy or adult dog needs to be re-homed, I will be here too.
My responsibility as a breeder doesn't stop when the puppy leaves our house. If there are any questions, problems or only needs for a little chat, I'll do my very best to assist them with a little or big advice, active support or just sharing the joy. The only thing I don't like is no communication at all.