We hope that the W-Litter will be something very special. Because it is Dailuaine Fields of Gold's alias Skye's "Champion-Litter". Skye is our fifth champion, but the first out of my own breeding
And something else is special: The studdog. It's a dog from Sweden, a very noble, special dog of course – with a lot of champion ancestors. He lives at one of the most reputed kennels of Sweden, at Dainty's  with Filip and Eva Johnsson. It's:
Le'pets' Top Gun – called Maverick. Just like Tom Cruise in his legendary Top Gun movie. However, seen through a dog's eye he is much more handsome than Tom Cruise. And he has another advantage, he's not a member of any kind of a sect.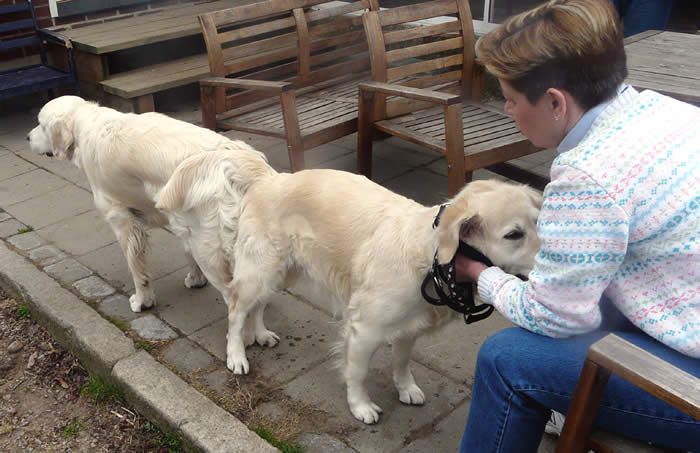 The mating went smooth and easy and just like " Wham Bam Thank you mam"..
Maverick came, looked at her, got crazy for her, up and in and intensly hanging and enjoying – a mating by the book. Two days later same procedure. So far so good.
On June 23, Skye gave birth to 3 girls and two boys. All of them are fine and kicking, and Skye is the perfect Mom as usual: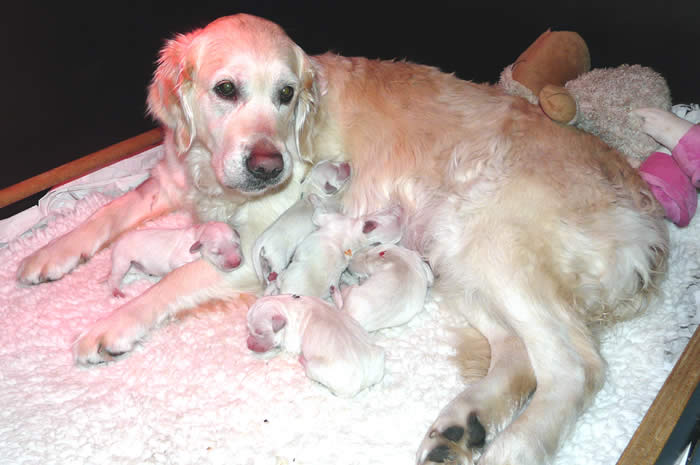 And here you can see what has become out of these pipsqueaks from above: something very special: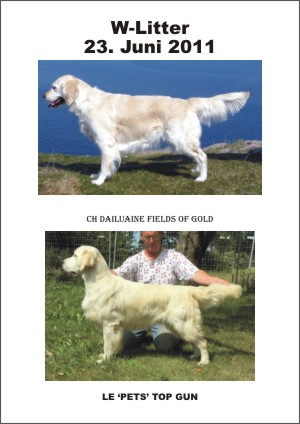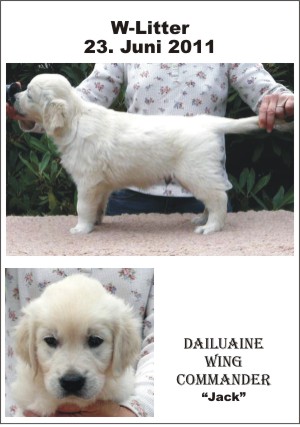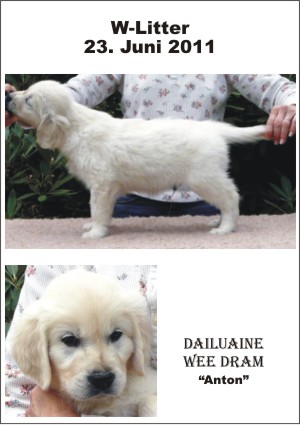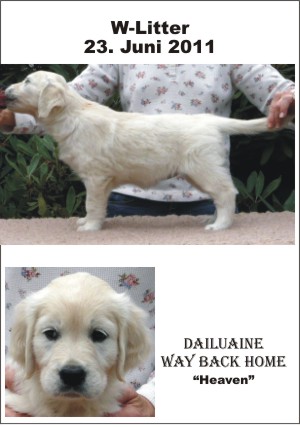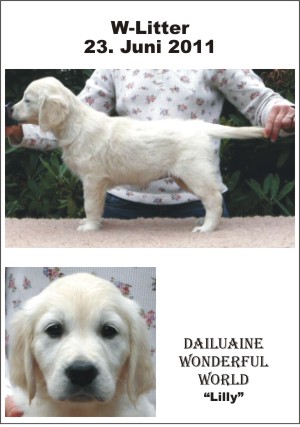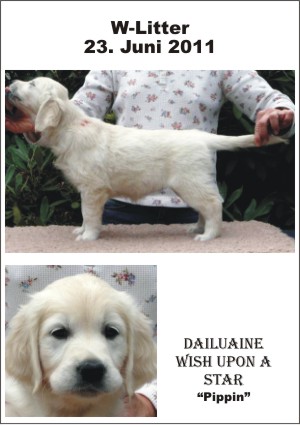 As usual the crowning finale – the official report of the breed warden:
"Very balanced litter, typical, expressive heads, excellent bone, very nice confirmation. The puppies are very well socialized curious, interested in all, very playful and active among each other, calm and relaxed when dealing with humans, not shy nor cautious. With this litter again, the breeder shows  a praiseworthy engagement!"
What can you say? " He is damn right that breed warden! The W's should become something very special and they did."