Pepper is the youngest in our pack with her 3 years (2018). She wasn't meant to be with us, originally she went to a young breeder couple, but they split up, couldn't keep the dog, so she came back home – lucky me. Because Pepper is a fabulous dog.
Back to Zero. Pepper is out of our FF-Litter, the famous infamous canine-maternal-hydrops-litter, one of our most dramatic whelpings. If you want to get the whole story click your way through "breed history" then "AA-ZZ-Litter" and stop by "FF-Litter".  Just as much, we almost lost Pepper, she had to be reanimated and the vets in the vet-clinic in Giessen did a tremendous job. For today you do not realize anything of her dramatic birth, I think she has forgotten all about it too.
Back to the roots. The experts among you surely did realize that this is my second attempt to add the Lochteymor-Line to my breed-line. Pepper's pedigree is really noble, for ordinary people just very red.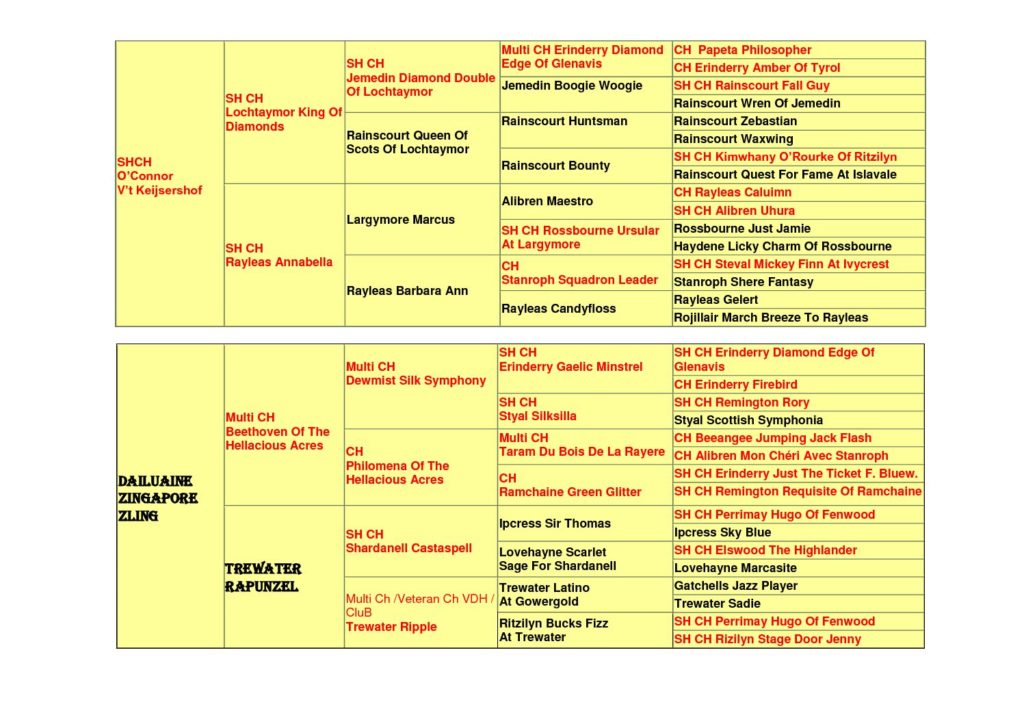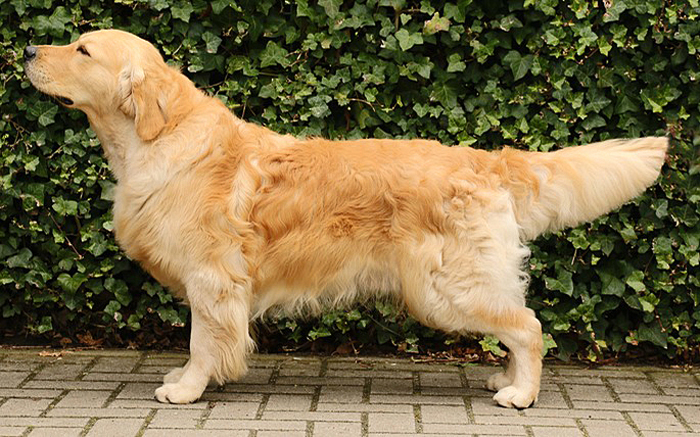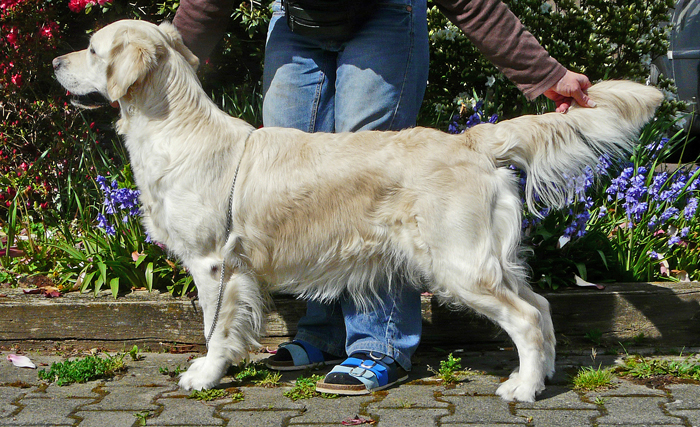 Pepper is three years old by now (2018) and our jumping jack flash. She is selfconfident but affectionate, she is cuddly but effervescent friendly too, she is very active but tender too. In one word –  a fabulous dog (sorry three words). And by the way she is an absolute beauty too – and she knows it.
She loves showing, standing in the spotlight, presenting her beauty. A well known judge and breeder – Bruno Facq gave her a nice evaluation:
"Lovely feminine head, soft expression, excellent pigment, excellent length of neck, level topline and correct tailset,
excellent front angulation, very good back angulation, excellent bone
and correct feet, excellent rib-cage, well developped for her age,
moved very well with strong topline."
Her inner values are as tremendous as her outer beauty as I told you before. But it's not just me who values that. Our breed temperament judge wrote about her:
"The almost 14 month old bitch presented herself very selfconfident and full of life during the whole temperament test. Towards other dogs she was very even-tempered. Friendly and interested she encountered strange humans. She explored the whole terrain of the test, but always attentive to her owner. She showed great interest in all optical and accustic stimuli, again absolutely self reliant. She showed a high level of retrieving instincts, she was interested at the shots, showed a very nice retrieval. "
Not too bad, or? Well career and work is the one side, family planning the other side. For this career she has best premises as well: HD A2/A2 ; ED 0/0 ; eyes clear, no restrictions ; conformation excellent. We'll see what the future brings.