The Y-Litter is the start of an absolute dream team, even if I couldn't know that in those days. I repeated the combination Jersey and River another three times, because the Y-Litter was so fabulous, because the secont mating, the CC-Litter was so fabulous, because the EE-Litter was so fabulous, the GG-Litter turned out to be fabulous too.
Back to the Y-Litter, I didn't know that then, but what I knew was that the pedigree matched perfectly, their temperament matched perfectly and that was enough to give them a chance. And they took it.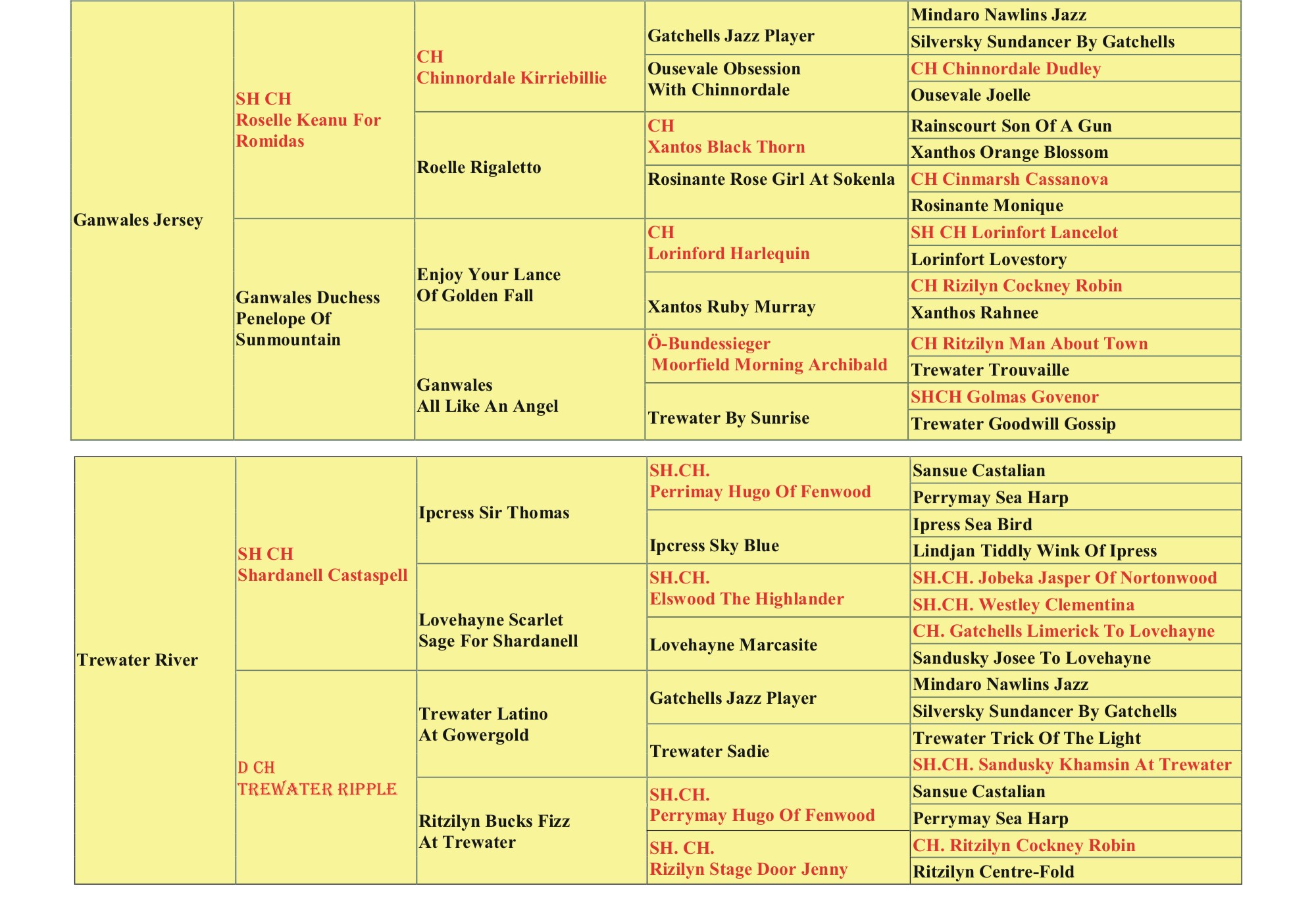 Not only on paper these two are a dream team. In realiter they match perfect as well. The way they sit together here, you can assume they look like an old couple not knowing that this became true. Jersey was always loyal to River, did forgive him some escapades and short love affairs – well, that's just how men are.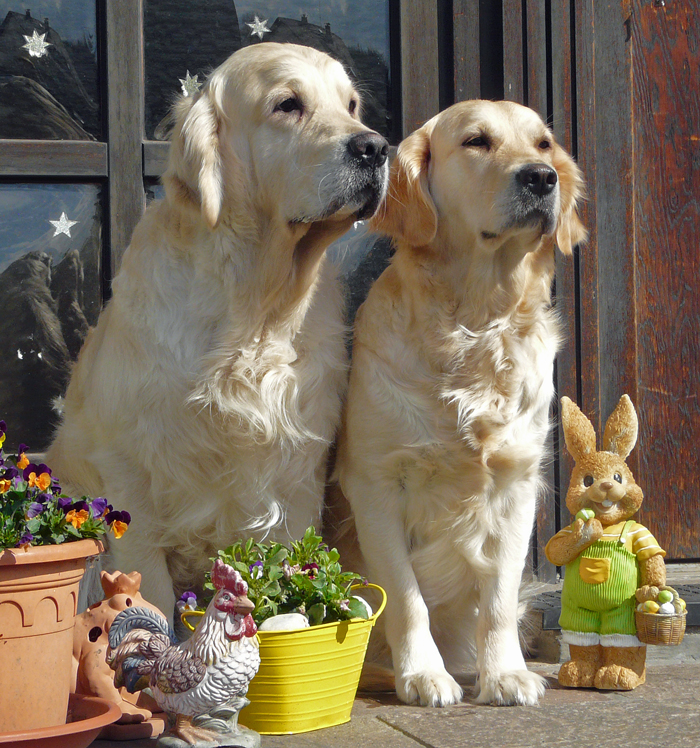 And here they are – the little Y's. Real lumps of sweatness and Mummy takes good care of them.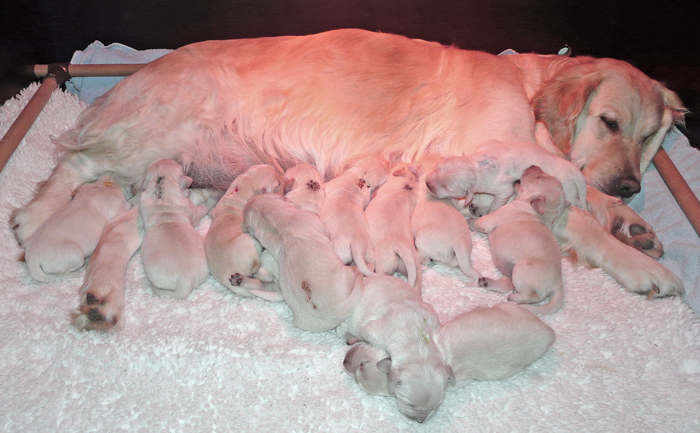 Here you can see the wonderful convertion from lumps into pretty little dogs – in only seven weeks.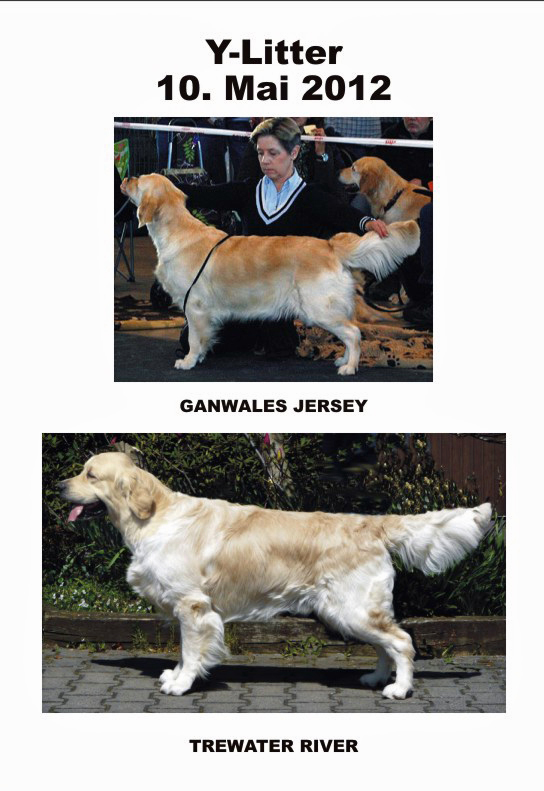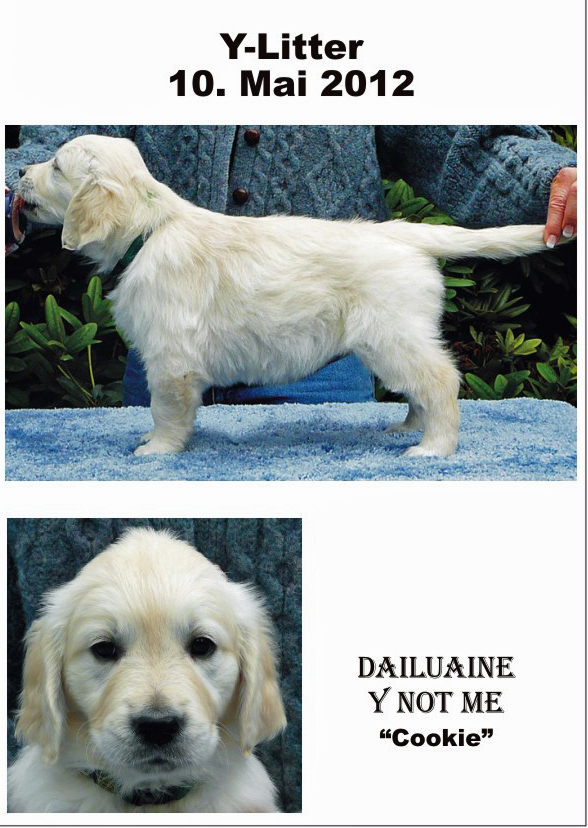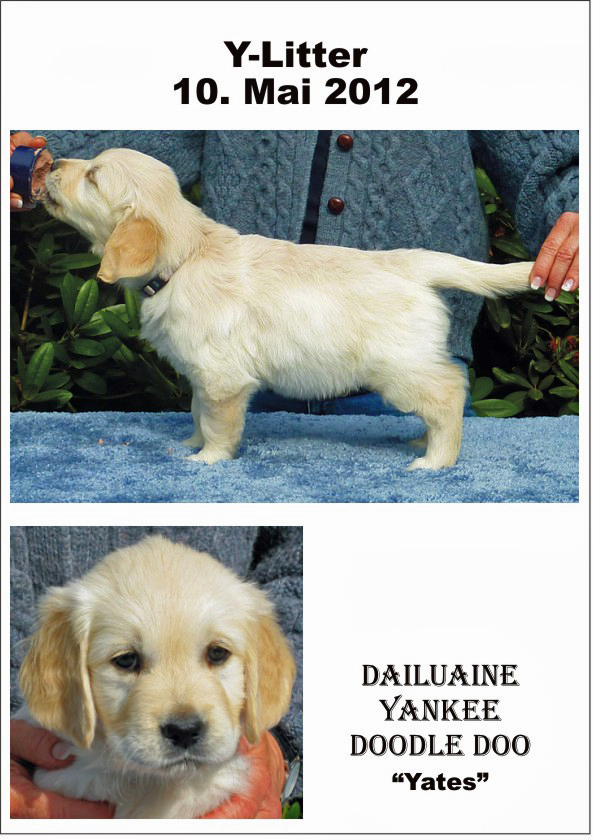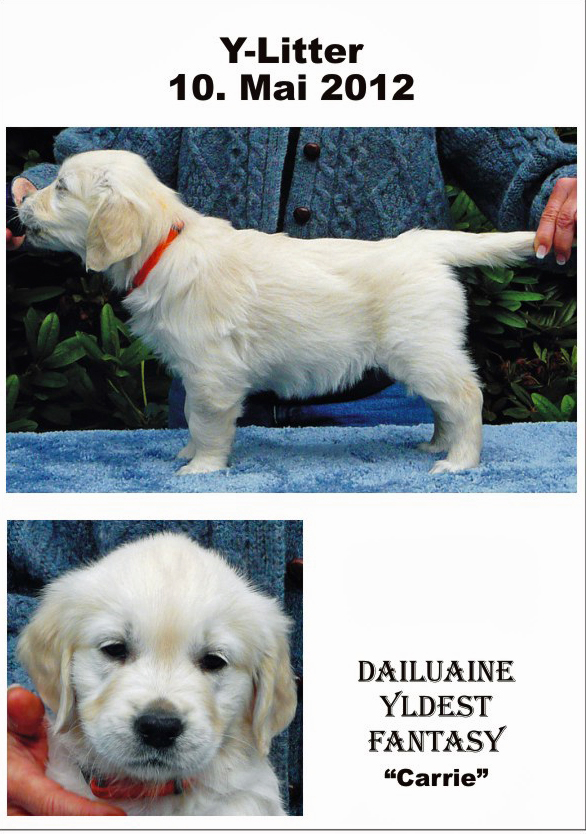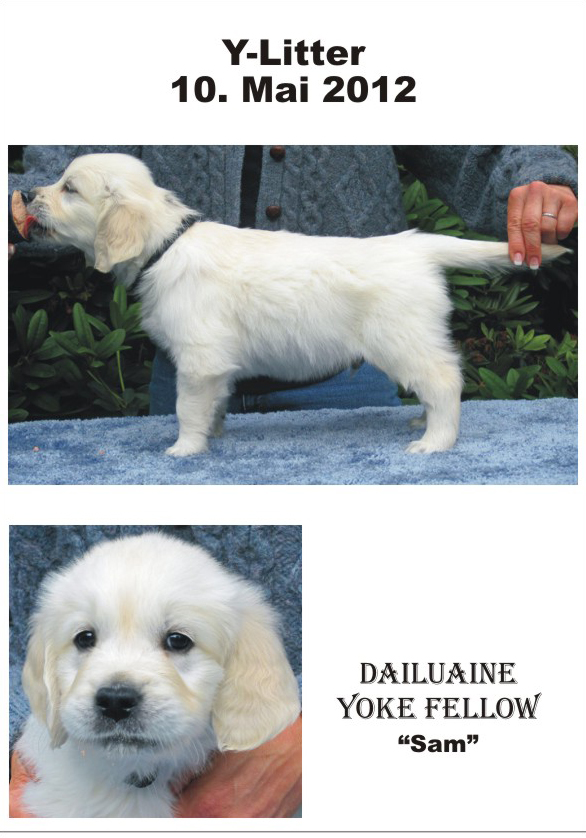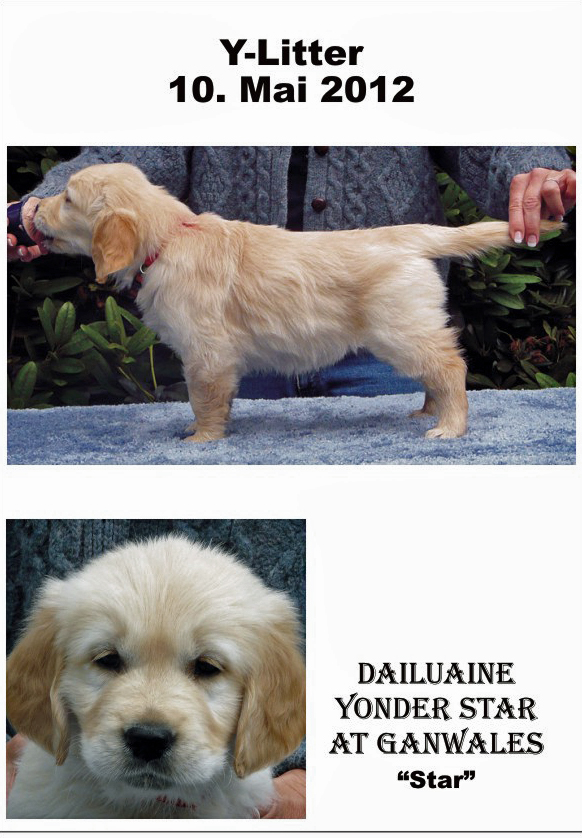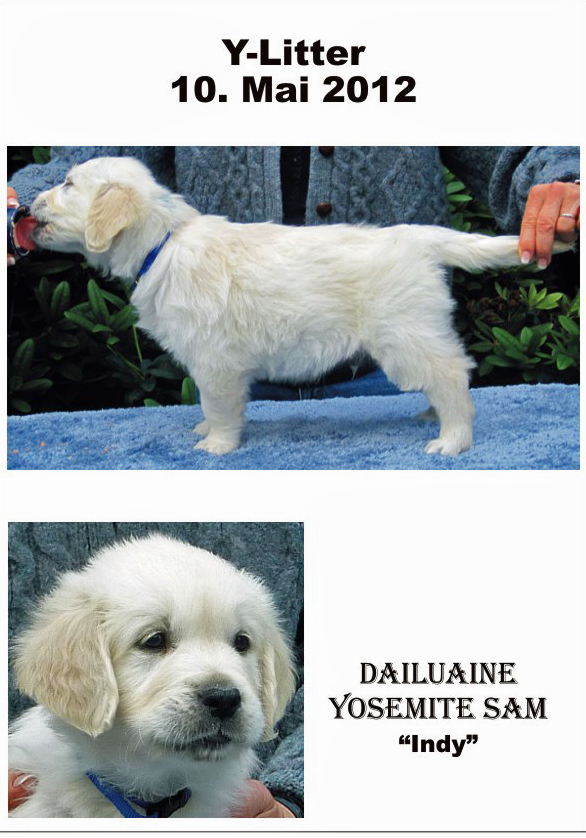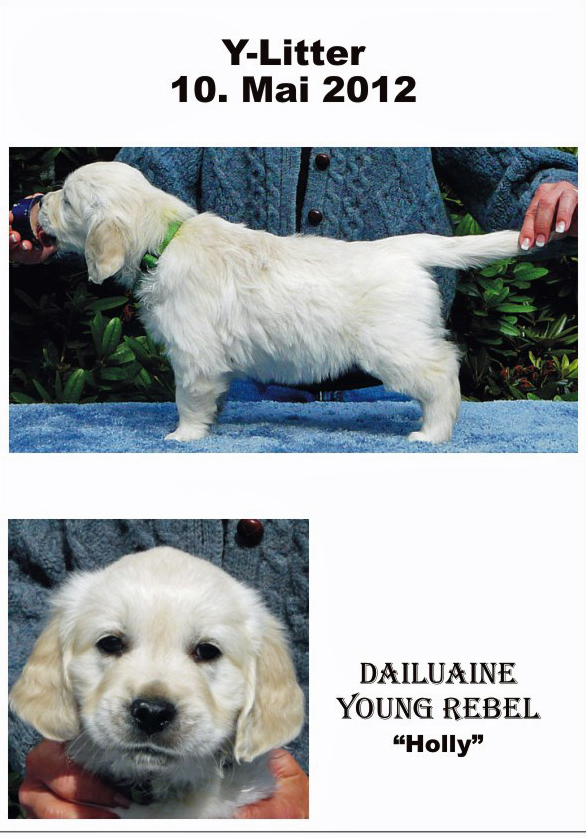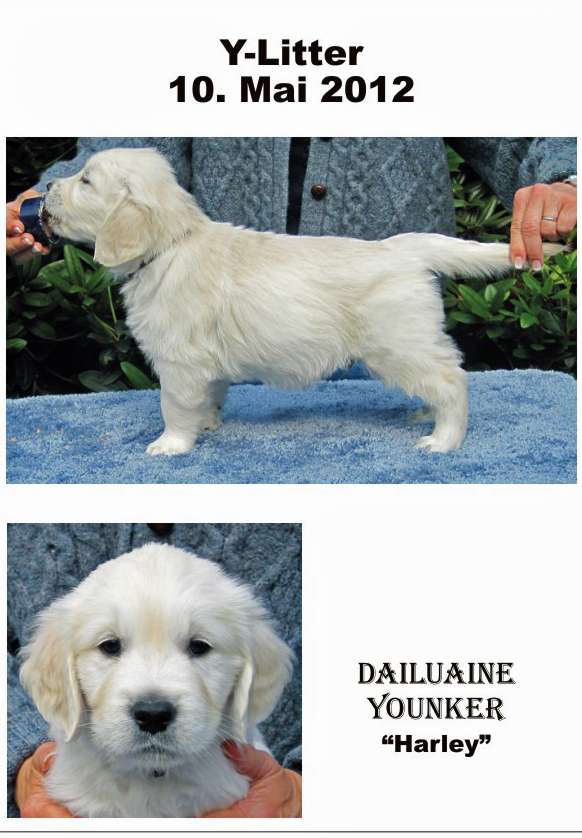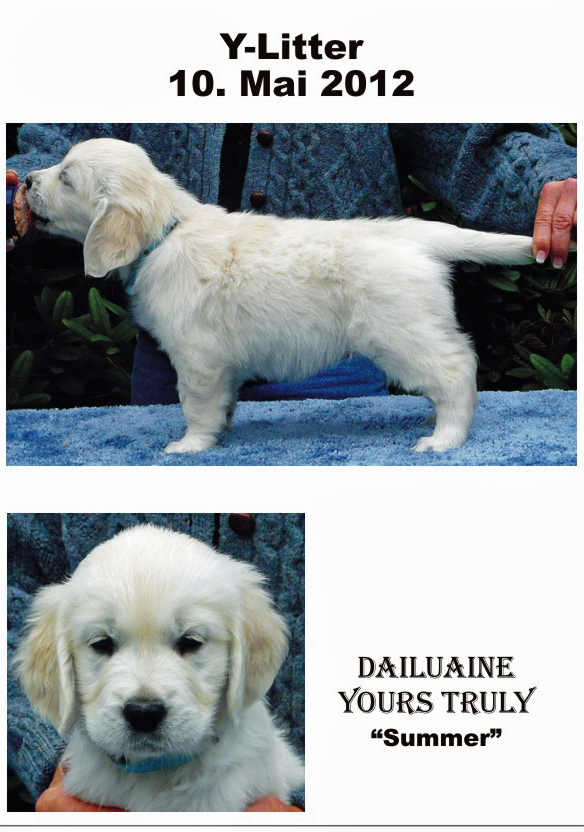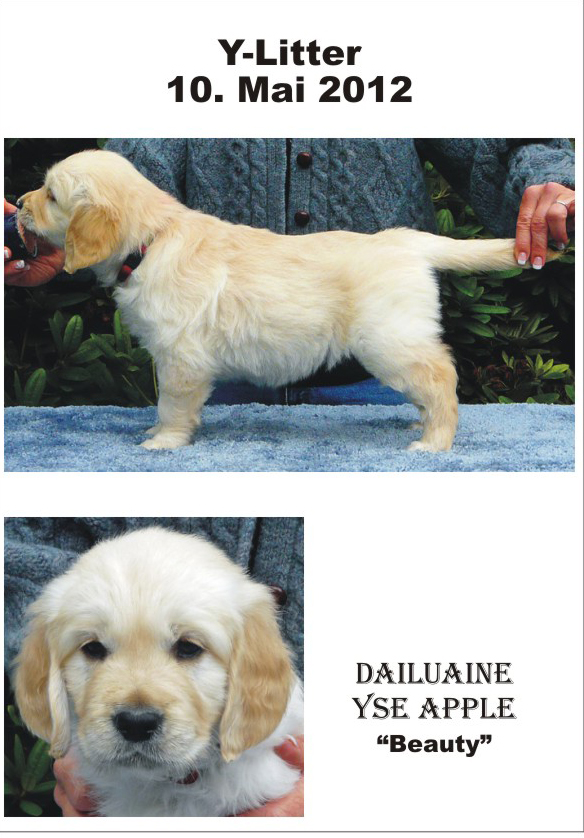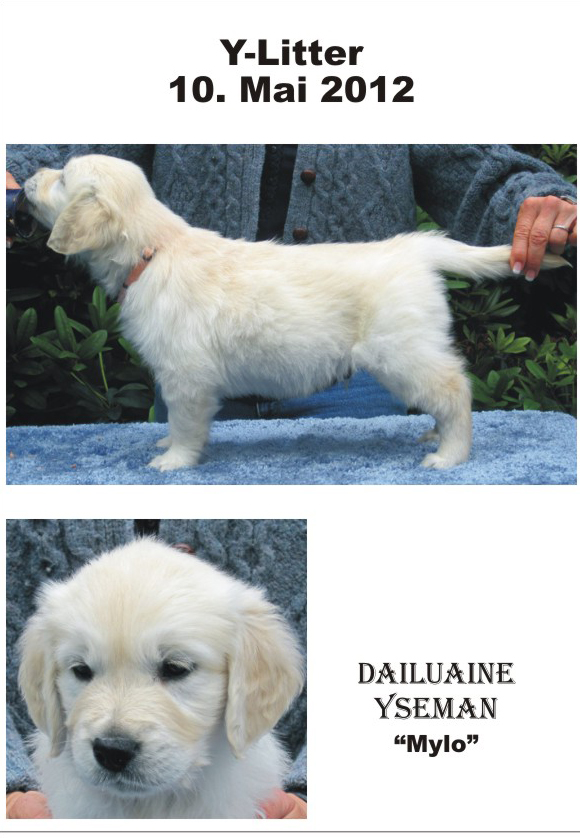 As usual the last words belong to the honorable Mister Breed-Warden:
"Very balanced, typical litter. Very nice heads, very promising construction. The absolutely substantial puppies are very well developped and are already starting gaining height. The puppies are extremely well socialized. Absolutely curious, very playful and interested in everything. Towards strange people free of fear and shyness, but confident, calm and relaxed."
Well, almost the last word, but I only wanted to say that I don't have to add anything – and the ones who know me, know that this does not happen very often.