We don't have to bother with the preliminary event´s leading to the QQ-Litter. Following a good tradition, Rhoda's last litter is a repeat litter of the litter I liked best. And that is the PP-Litter.
So, it's Jason again, again driving to Doris and Herrmann, this time no outdoor-mating, but inside. This time only Jason, Rhoda, Doris and me. The old fogeys stayed in the kitchen together with Herrmann's famous bisquit-roll and his original Italian espresso. They were quite happy with that.
Anbd it pays off again. The puppies turned out fine, just the way I like and dreamed of – the most beautiful and wonderful pups in the whole galaxy.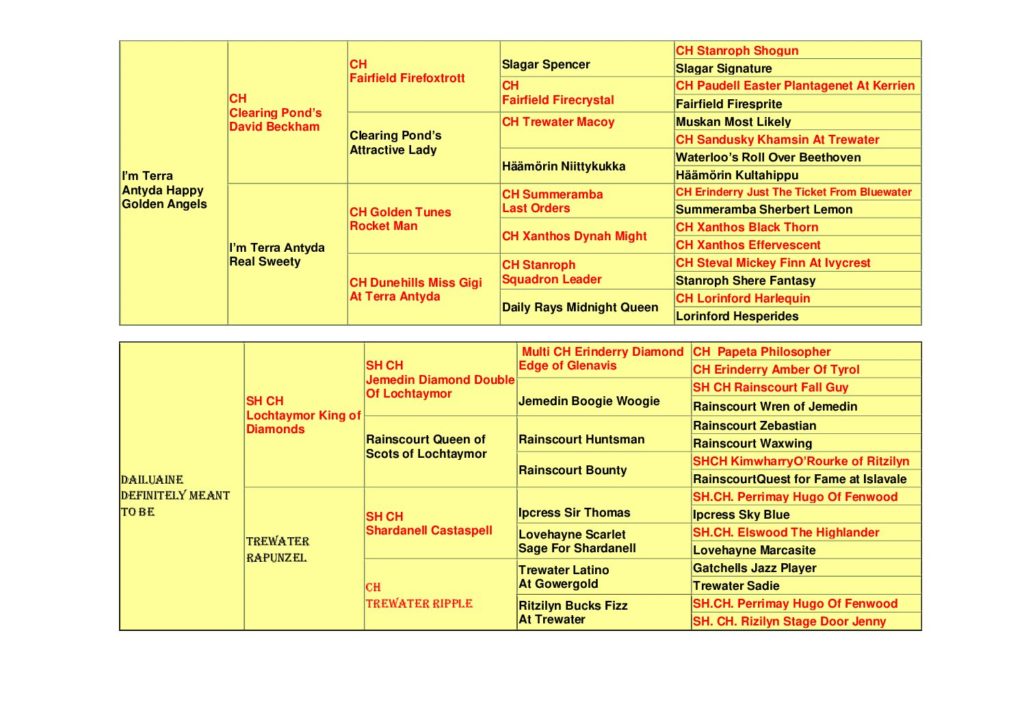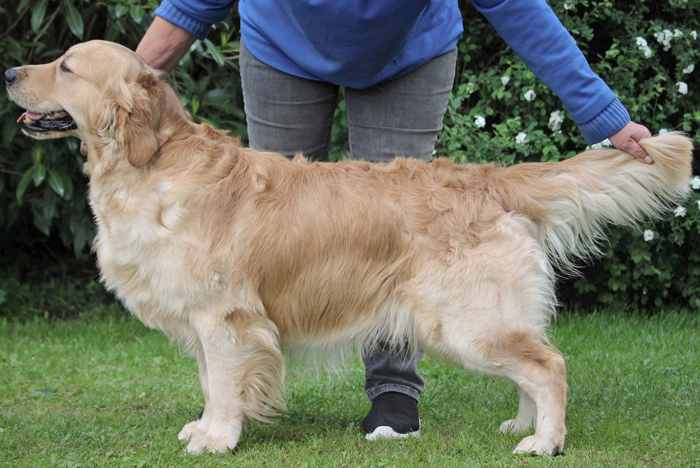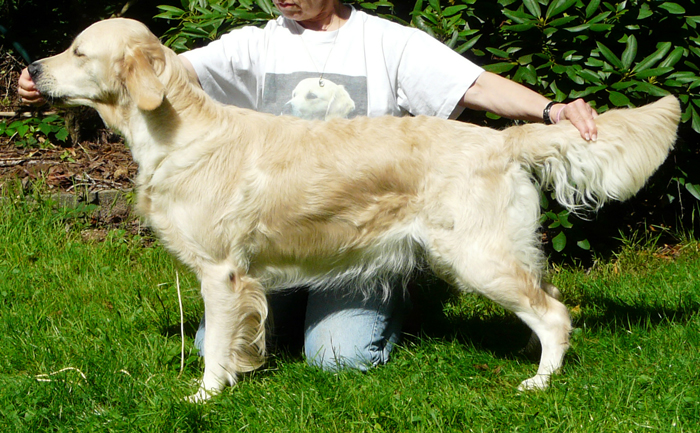 The mating was very satisfying – for both, Jason and Rhoda.
The outcome out of this pleasureous event wasn't quite as satisfying – only five pups instead of eight and all boys, no girl.
However, their birth was easier than that of the PP's – no cesarian this time, just easy peasy.
However, it is as it is and it is good the way it is.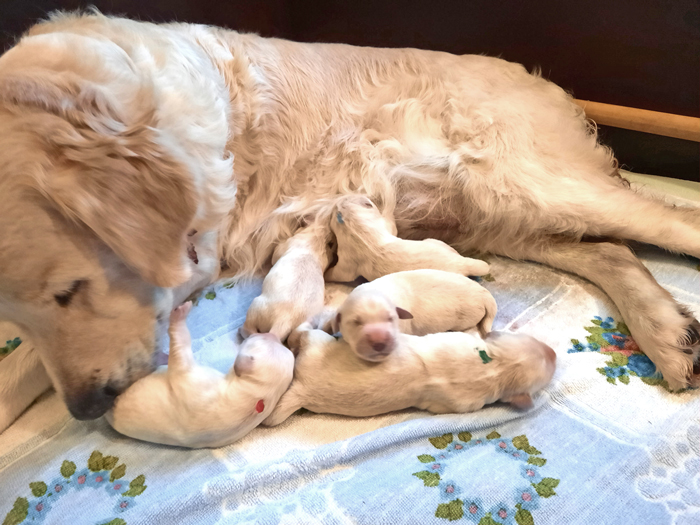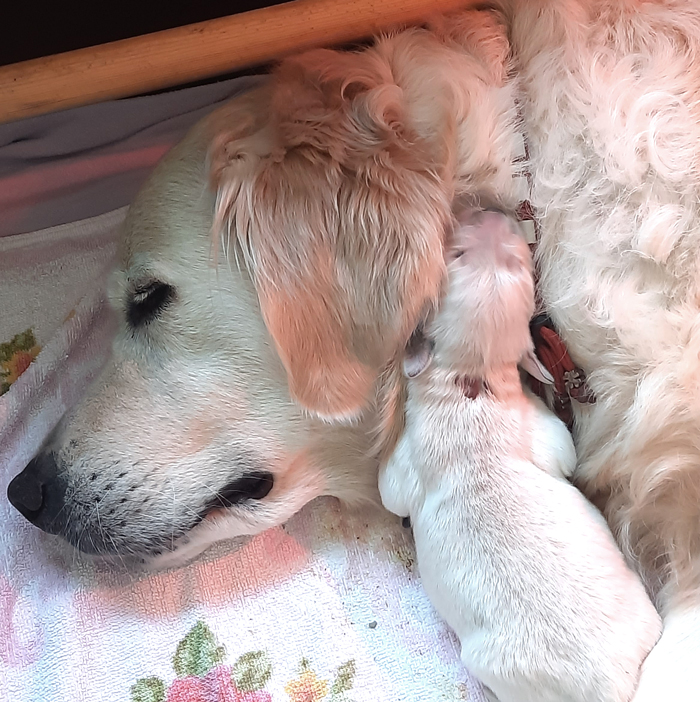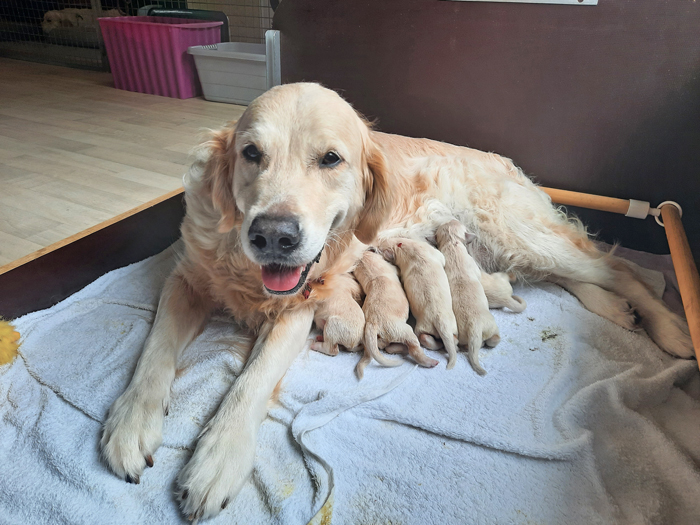 Pure happiness afterwards. A very balanced litter, all guys active, playful, cuddly, friendly and handsome. Everyone a model-pup.
But take a look yourself:
After this mass gathering it's time to present the little QQ's one by one in all their glory.
Here are the official beauty-shots: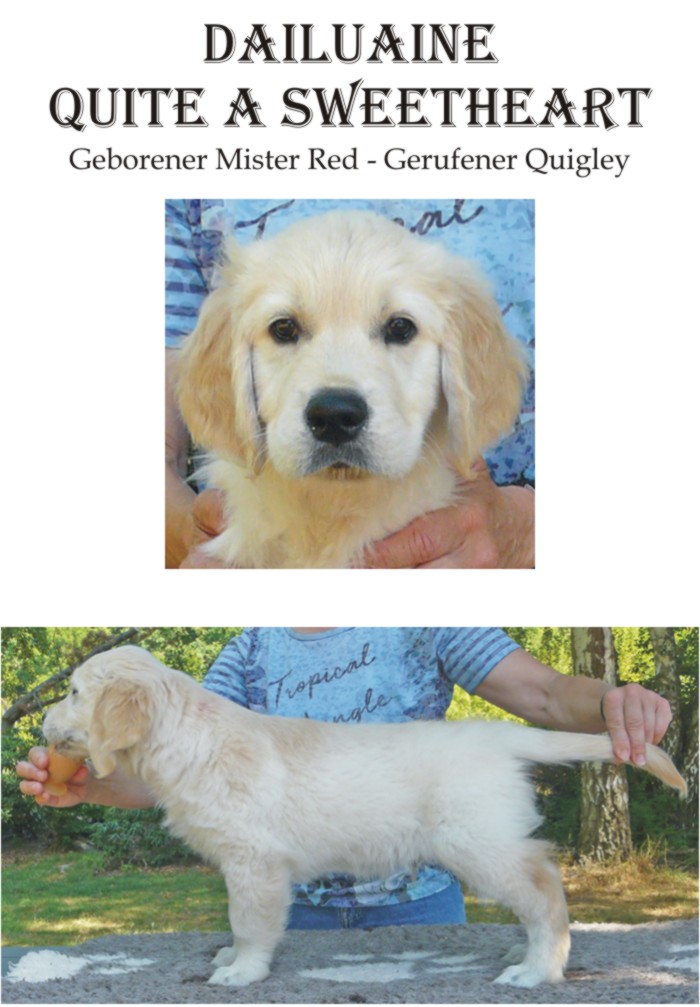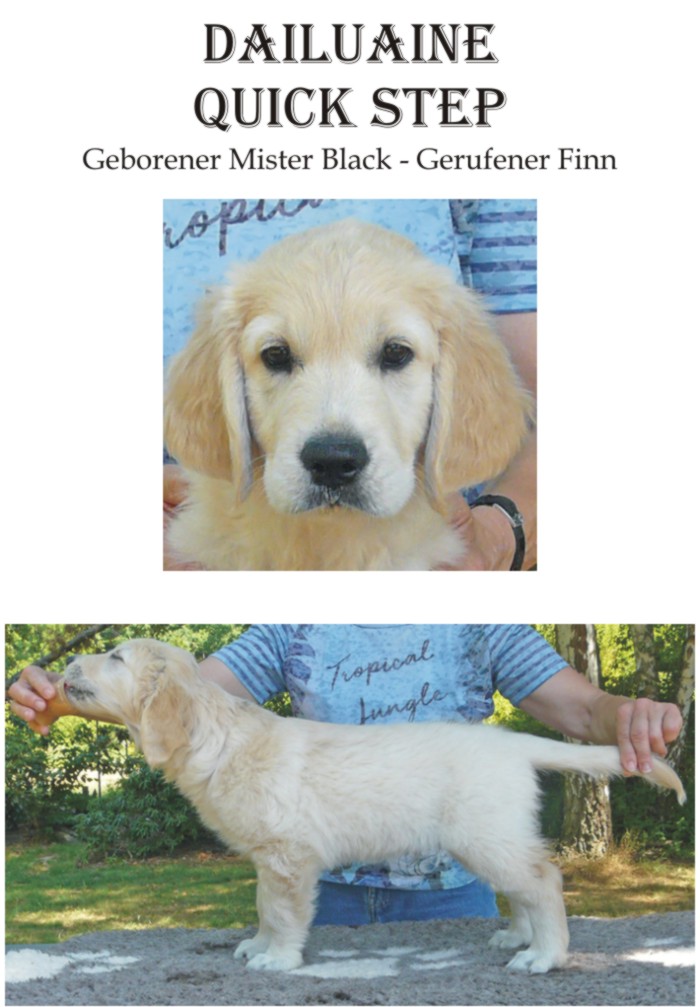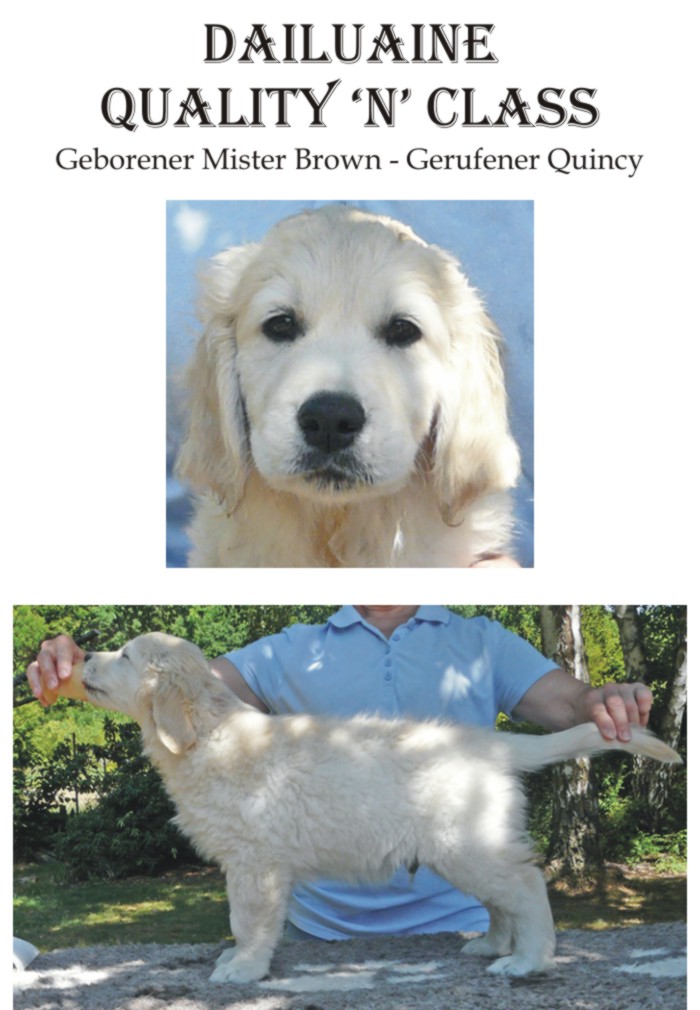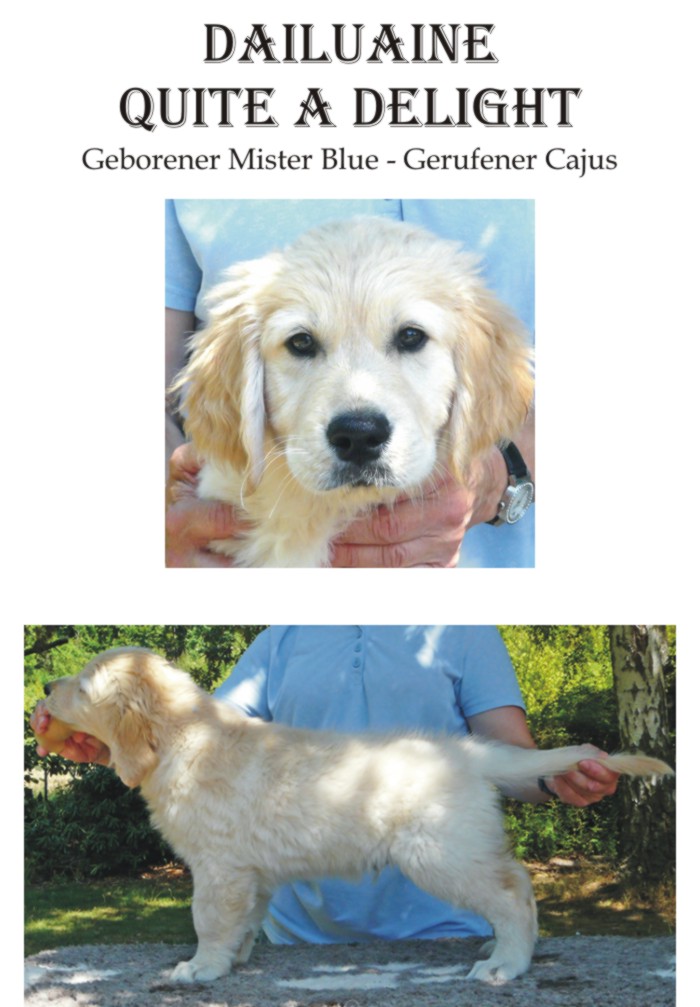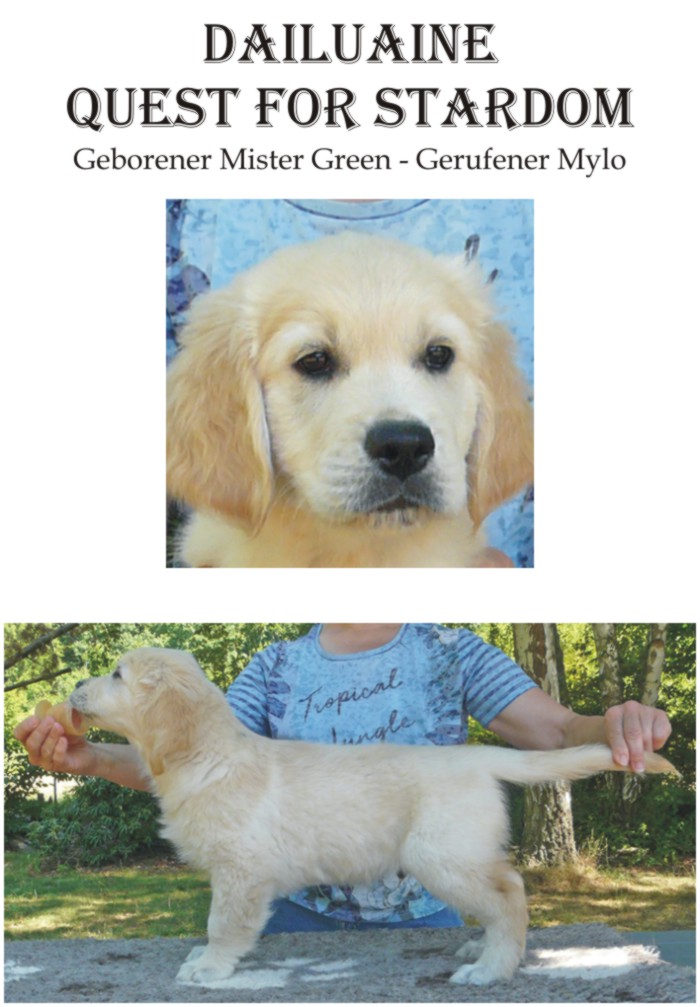 So, we're almost done presenting the QQ's – I wish them all the best in their new families.
And as usual the best comes last: The official report of the litter assessment by a real breed-warden:
"Very appealing, typical Golden puppies with excellent construction, stunning pigment, nice heads, super coat. Friendly, even tempered, people-loving and well socialized.
Loving, family breeding by very experienced breeder at a commandable well kept kennel"